Nature
To begin with, here in the mountains we are far away from the sleeping dinosaur. Out here it is enchantingly beautiful. It is warm, but not too hot. Most of the time, a gentle wind blows from the mountains into the eco-resort 'Eco Tara'. The light is constantly changing, playing with perception. In the bright sunlight, the rock faces come very close; before sunrise, they remain aloof and majestic at a distance, shrouded in a fine veil of mist. An inexhaustible colour palette of earthy reds shines forth and fades away again. On the terraced, spacious grounds of the 'Eco Tara' there is a small pool, orange groves and tangerine bushes surround the buildings.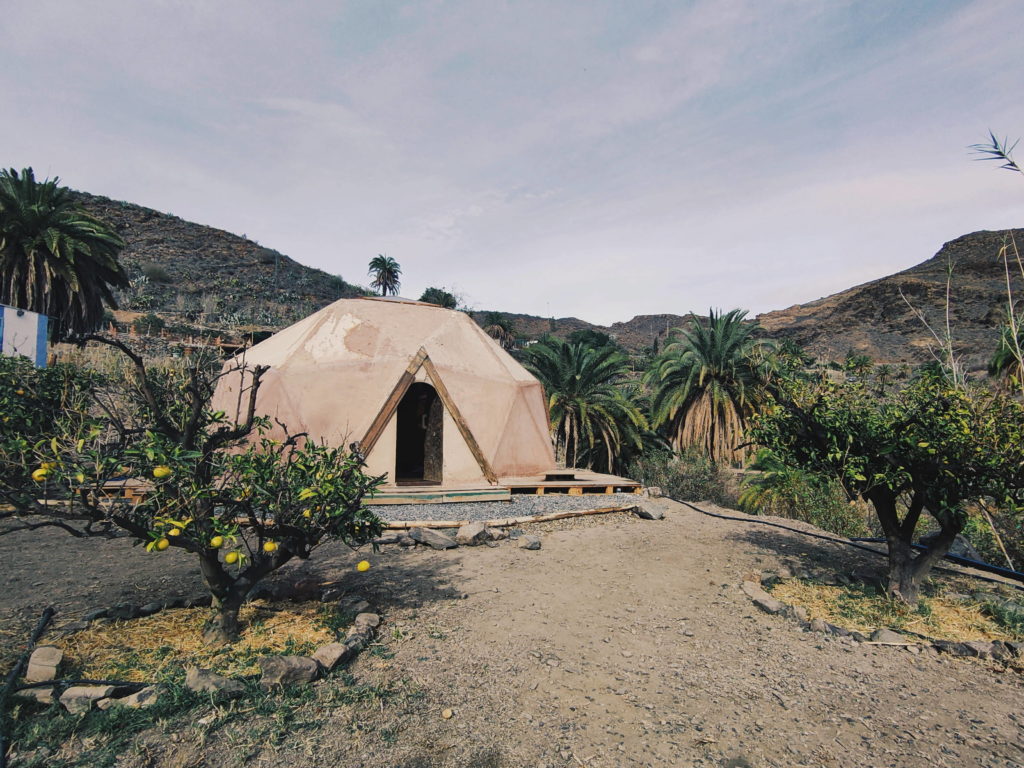 But there is more than simply meets the eye. There is also: a huge black pig that lives in the company of several chickens on the lowest plateau of the 'Eco Tara'. There is no meat on the plate here, the mainly vegan food is locally grown or bought. All in all, it is a very beautiful place in the midst of angular, rugged mountains. Defiant cacti bend over rocky outcrops; the sea can only be glimpsed from this place amidst the mountains and on a clear day. Our hosts are very warm. Some of them don't just work here, they live together and this shows in the way they treat each other.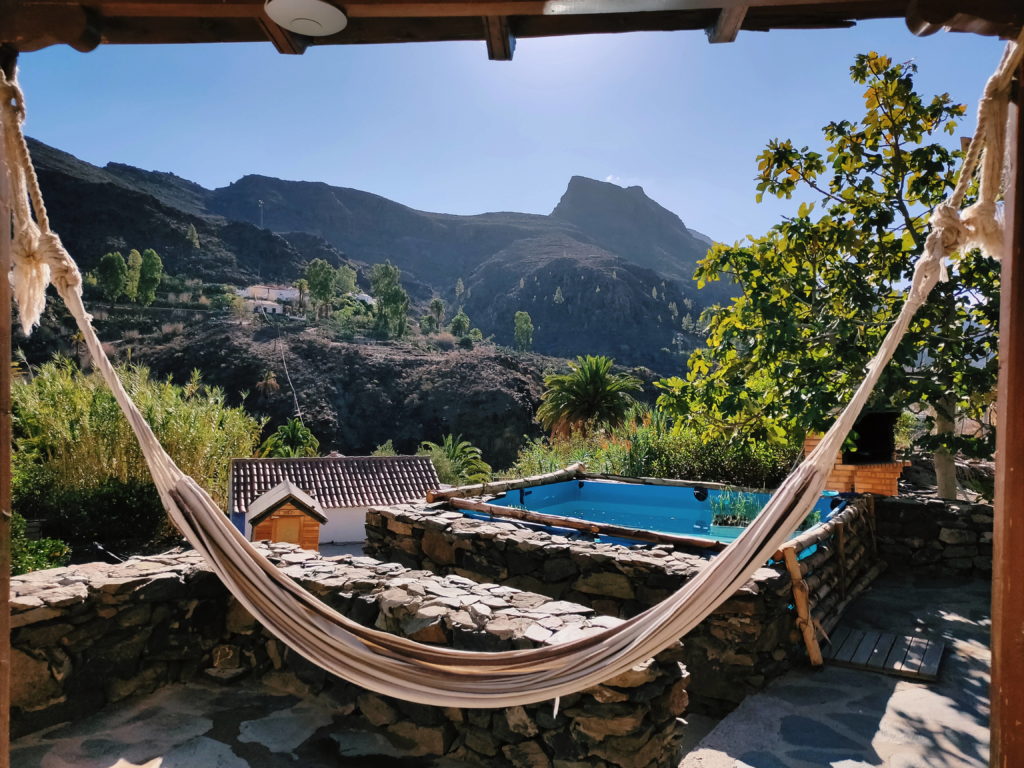 Nothing here is oversized or ostentatious. Flower vines like bougainvillea and passionflower stand out brightly against the barren surroundings and thrive excellently in the mild climate with irrigation. Self-service is expressly encouraged at the tangerine bushes. The vegetarian cuisine is sensual and nutritious. We eat outside at long tables on the various plateaus. It gets dark early. When it gets chilly in the evening, and it can get very cold in the mountains, a fire is lit from old wooden pallets in a fire bowl, as there are hardly any trees on the island. It is nice to be outside every day. A feeling of inner warmth and contentment sets in, even though we are only guests here for a few days. We are looked after. And it is true, we have booked this stay, as tourists and paying customers. Are we also something like friends?
by Gerd Fechner