Welcome to the anal universe.
Some reflections on the deeper pleasure of anal massage workshops, by the trainer Thorsten Sheranius. It would be a misconception to think that this a workshop for anal freaks. It's nothing like that. A lot of men who participate come in on Friday as virgins or are quite inexperienced. They are just open to learn. It's a must for every gay man who wants to have a more fulfilling sex-life. Even guys who consider themselves to be purely tops can learn from it. If not for themselves, then at least to learn how to give more anal pleasure to others. Consider it an anal 'update' (with a smile).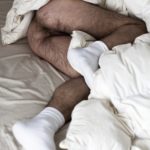 One of the main things that first has to be overcome is shame around anything to do with the anus. Many men have never been conscious of this before or that this shame has prevented them from getting into real contact with their anus. We create a safe space for men, so everyone feels accepted and encouraged to explore deeper levels of body experience. And have fun.
We teach a lot of practical and useful stuff, but the main focus is exploring anal pleasure. Part of the weekend is spent on massage, both external anal massage and for those who are open to it, also prostate massage. We also play with toys, and in this case, as with other things, it won't be the size, but the way we use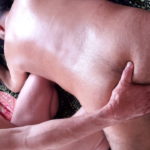 them to create pleasure that is important. Besides all the difficult aspects: Anal work is fun, you will be very happy after giving so much attention to your wonderful rosebud. We are touched on many levels, which, in turn, creates a deep feeling of gratitude and happiness. There are a lot of spiritual layers involved in anal work. Prosperity, the flow of money, letting go, dying, the path of love – all these big spiritual themes are connected with the anus. So let's explore these levels together too!