Winter Eros Retreat Winter is approaching. A short introduction of our Winter Eros program.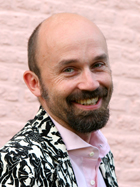 What is it about?
It is something special to spend an entire week with a group of gay men in a very intimate setting. This possibility is offered to you in the Spitzmühle near Berlin. The energy that emanates from Winter Eros creates an enormous sense of community.
The retreat is about your personal approach to Tantra, personal growth, touch, love and celebrating an intense sense of community. At the same time it is also about personal aspects for each individual that need to be clarified before the end of the year. After all, each of us has resolutions for the coming year. We will therefore end the year with a powerful ritual: We transfer everything we want to get rid of but also what we want to achieve into the fire of transformation.
Interestingly, we received a lot of feedback from our participants during the course of the year: Their wishes, which they sent into the universe, have been heard. For example, one wished for a new job, another a new apartment and another longed for a loving partner. All this came true for these men.
Each day begins with mediation, yoga and other forms of bodywork. In the afternoon there are group sessions on specific topics. The evenings are dedicated to erotic rituals. The trainer team is very experienced in these areas.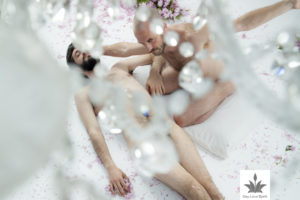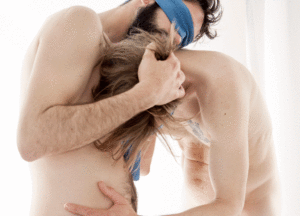 What is the magic of the retreat?
Our ritual includes a wonderful quiet New Year's night party while everything is raging outside. We stick to our ritual celebration and afterwards we have a cool party. It's all about your growth, your well-being, and of course the connection – the sense of community within the group. In short, the Winter Eros Retreat is a wonderful place to finish the year well and to go into the new with good energy and new friends.