Convince me to come to winter Eros?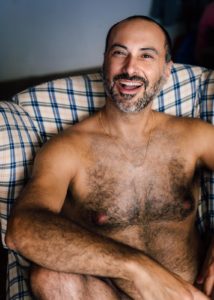 Moshe: It will be more exclusive than a trip to Hawaii… It's a great way to start the New Year with your community of gay men together.
It will be six days with lots of activities, Tantra, self empowerment, sensuality, self growth and fun….
It's the best New Year's party you could go to, for many men far more rewarding than the big parties in the gay scene.
Our team of trainers is communicative, supportive and very sexy (with a smile). We offer you six days where you get the chance to connect first to yourself, to find out what is important for you and also what's important in connection with other men. If you live alone and look for great men, you will have the chance to meet many on the Winter Eros. This won't be in an artificial setting, but in a relaxed way with a lot of fun activities and opportunities.
The Winter Eros Retreat is about learning Tantra, being spiritual, and for us that means also being silly and playful, learning new techniques of seduction and new ways of communication. Its all about touching, getting in the mood for sexual exchanges with nice men, holding this energy and also feeling the group energy in spiritual rituals together.
It's a very international experience.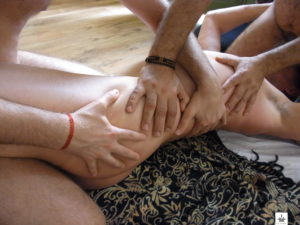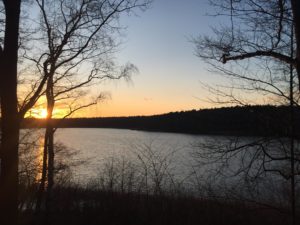 We have a nice space in the Spitzmühle and in that space we create what we want. So every year is different. Different things happen, depending on what surfaces in the group. Sometimes we focus on what we want to do next year and where we are at that point, sometimes the focus is more on celebration, it varies. But the core is that you get lots of time to find your love or to know your next step to find your love.
Can you be more specific about the activities?
We often work in smaller groups, called families. These will be your safe ground for the week. We start every day with mediation yoga and bodywork. Then we work in smaller groups on different themes and techniques. The evenings are all about rituals, massage rituals, working with the senses and sexuality. Plus a few surprise activities….
Can you tell us a bit more about yourself as a trainer:
The feedback I mostly get is that I'm very strong at group dynamics and good at spotting individuals that get stuck in or are falling out of the process. I love flirting, meeting people and bringing others to the point that they can play, flirt and have a good time together, even if they are doing the dishes. I have been a Sexperience trainer for the last five years. There I use lots of methods to help you open up to your sexuality, including erotic massages.
What are you specific dreams, and expectations for this years edition? This year the world is very different from a year ago. There will be lots of issues around intimacy and also people looking for new challenges and ways to lead their life. We are in a time were people are looking for new models to feel better and change. Everything will be gloomy outside, but inside it will be warm and cozy. Everyone will have time to connect to himself and others on a deeper level and have fun.