Hanns is interviewing Thorsten today:
Gran Tantra Island – why are we doing this workshop?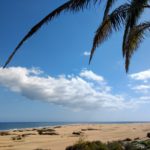 We are doing this workshop for the third time. The magic place inspires everyone. For us it is simply powerful to create a Tantra Seminar in this beautiful nature in good weather. Through the place, the warmth and the care of our partners of EcoTara it becomes a real retreat. A place of retreat, where the men will on the one hand totally relax, but also dive deeply into their own physicality and the Eros.
What awaits me there?
It's the end of November, when it gets grey, dark, cool and foggy in northern Europe. There you can connect with nature outside at 25 to 30 degrees, you can walk around naked and let your balls dangle in the pleasant air. We can be relaxed outside, you can be in the sun, you can sit in the shade, we can do erotic exercises outdoors… we can always connect with the earth. When it gets hot at noon, there is a cool group room. Our physical well-being is lovingly taken care of. All in all, these are excellent conditions for a workshop, where you can let yourself go, where you simply don't have to think and enjoy being together with the men and nature.
For the contents of the workshop please read the description on the website, otherwise this will go beyond the scope of the interview.
Are we there all the time or are we going on a trip?
We are far away from the hustle and bustle in Maspalomas, but we can still go out with the group in the evening as an enrichment. We can use Maspalomas as a playground. Use the legendary Yumbo Center as a place of erotic inspiration.  During the workshop our base is our wonderful retreat center in the beautiful nature.
And after the workshop I just jet back home?
After the workshop you still have the option to spend your holiday with us in a gay bungalow complex and enjoy this great group atmosphere for longer. You can extend this to a maximum of 7 days. We will be there for up to 7 days and you can decide whether you want to spend a day, two days or long as you like.
We did that last time after the workshop and it was really one of the best experiences we ever had. It is simply totally fun with such a group in which there is already a deep connection to arrange and experience the free days together in an informal way.
Every morning after breakfast we started the day with a sharing (a big talking round). Afterwards we did in small groups what we wanted to do – some were on the beach and in the water, some explored the dunes, some drove across the island and made excursions.  Some of us went to sex clubs at night or day. It was simply fantastic to spend many more days together on this great holiday and to expand the connections between us.
Thorsten, what's so special about the gay scene in Gran Canaria?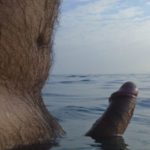 Yes, there is a bit of gay inspiration already from the scene in Gran Canaria. Outside is the huge dune landscape of Maspalomas, which invites you to extensive cruising… here you can discover many different shapes and let your instincts run free. Of course you can also explore this zoo together with the men from the group. Or just lie back on the beach if you want to meditate and watch the waves.
It is a huge playground for all ages.  It's not the usual beauty contest scene – on the contrary, inside so in the many bars etc. it's partly trashy, but trashy with charm; partly there is a big British influence, a lot of British trash, of course also German trash mixed with all kinds of international funny colorful gay men of all ages and even some Spanish men.
This is very natural and relaxed. Locally there is the scene mainly in the "Yumbo-center" and that is also really unique that everything can be found there in a shopping centre from 1982 in a pile… all kinds of bars, sex clubs, discos, drag shows, porn movies, sauna. It is simply fun to discover this environment with the group and to simply drift away. The core is our bungalow complex, where we meet again every night or every morning. We are looking forward to a great time with you!
Hope to see you on the island!