We asked Moxe and Rodrigo, the two trainers that will lead our upcoming S/ Experience workshop in June, some questions about the workshop. Read on to find out if this could be the experience you have been longing for.
---
What is this workshop about?
Rodrigo: We deal with many issues around intimacy, namely how can a good sexual interaction happen? What are the conditions for it? How can you prepare for it? And what skills should you learn with us on the way to becoming a good lover?
Our main tools are our bodies, our minds, our experience and our hearts.
What is the main goal?
Rodrigo: The main goal of the workshop is to find a way for you to feel comfortable with your sex drive. A sex drive can be something positive or creative and doesn't have to be repetitive or mechanical. We invented this workshop because for many people sex drive is associated with many limiting patterns of behavior. We want to break these down.
How do you do that?
Moxe: We share our wealth of experience, we have a big box of erotic tools (to be learned in simple exercises), we believe in open and clear communication as methods to get you on the path to becoming a better lover. This path consists of many exercises and reflections throughout the 4 days, characterized by openness, curiosity and of course respect for your partner/s. We are your companions on the way, supporting you, catching you in difficult situations and helping you with words and deeds.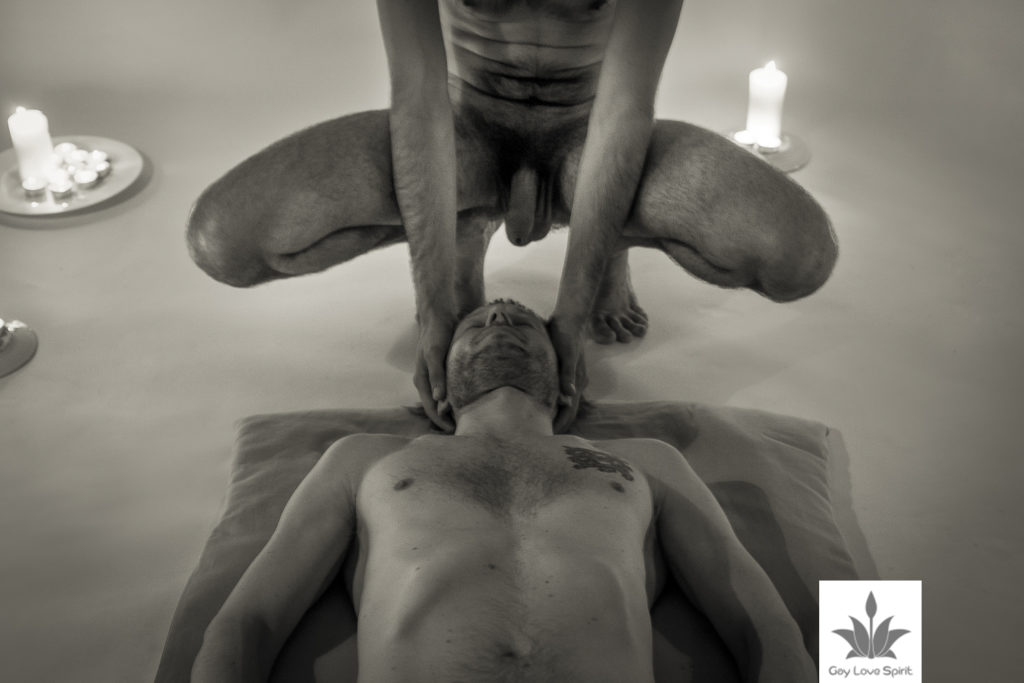 Who comes to a S/Experience workshop?
Moxe: Different men come, with different backgrounds, different body types and a mixed age range. So it's quite a colorful mix. What unites us is our motivation to do something good for our sex lives. Each of us has their life experience and where they are right now, so we celebrate this and welcome all men who want to reflect, experience and play in a safe and conscious way.
Can I choose my partners during the workshop?
Moxe: Over 90% of the time we randomly assign practice partners. This means that you will usually have contact with most of the men in the workshop. There will be men you may find attractive and others you probably wouldn't look at twice in a public space. However, If you accept the challenge, listen to your body and our guidance, you will start to learn how to use different tools of erotic communication than the ones you are used to; you will start to connect with other senses – you will be amazed at what will be possible. In many cases these encounters are lasting 10 to 15 minutes and you can always choose whether to participate or not. It is a great learning experience.
What is the actual problem in repeating the same sexual pattern?
Rodrigo: If you are stuck in sexual routines, you are not living all range of possibilities. So, for example, if you always repeat the pattern you have learned or that has been successful in the past and/or watch the same porn over and over again and are more or less fixated on very specific types and actions, trying to live it up in the real world, this can lead to frustration and doing things you are not totally in peace with.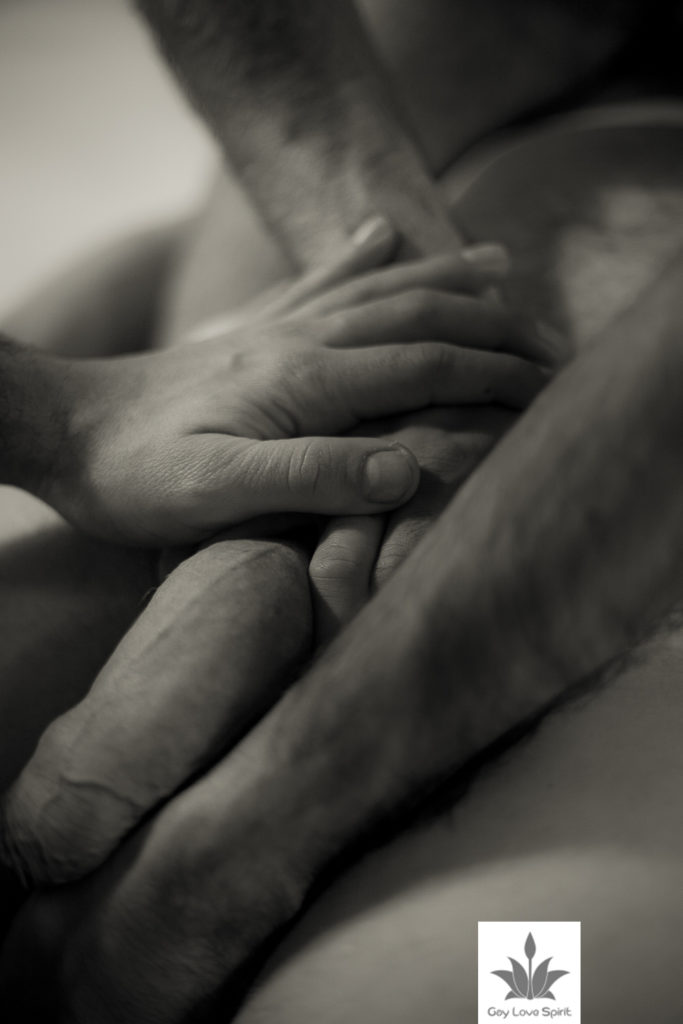 These routines may give you some security on one hand, but they can severely limit your possible pleasure.
It is not always easy to break out of these old patterns. With us you can learn to feel your body and perceive and increase your erotic potential. With us, you have the opportunity to let yourself try out a new experience in a safe environment, so you can savor beautiful moments, feel your body and listen to its needs and desires again and again. We will suggest you and your body a spectrum of experiences and support you while making your authentic choice.
For whom is the workshop particularly suitable? Are there any prerequisites?
Moxe: The workshop is especially suitable for men who have a strong desire to do something to improve their sex life. You should be able to perceive your body, your feelings and your desires and express them. Of course, it is also very important to respect the boundaries of the other participants and to be open to have a good and supportive interaction with each other. We learn with and from each other.
What happens when you go into the scene with the group?
Rodrigo: We do it after a few days, when there is already good cohesion in the group. Then we discover a new playground together, for example a gay sauna or a sex club. We give the men small tasks that they then solve together in the new playground – this much I can say – these tasks are of course somewhat related to the men's wishes and fantasies. Here, in connection with your new sex peer group, you can experience many things that you could perhaps only imagine before, or also have experiences that are completely outside of your previous ideas. Let yourself be surprised!
Is there a way to continue on the path you have started after the workshop?
Moxe: We have been running the S/Experience Workshop for many years. We have improved and refined it in many ways. But we have many more ideas, more exercises and more knowledge that we want to share with you. That's why we have developed Eros Lab, a new training that will accompany you on your way to becoming the perfect lover.
---
S/Experience is the lab where a wide range of different sensual and erotic experiences can be experienced in a supportive group. S/Experience offers an unparalleled time to learn something exciting and have new experiences in a circle of men. It is time to grow erotically in a supportive environment and experience pleasure and fun at the same time.
The next appointment is from June 29th to July 2nd in Berlin. Follow this link to the event page for more info or write us an email at info@gaylovespirit.org if you have any questions.