In the following post, Moxe describes his personal approach to the work of Sacred Intimates. 
I wanted to share with you a therapeutic treatment that I have been offering for many years, but for some reason I have never shared here.
I will explain a little about the work of a sex coach from my perspective and what my tools and approaches are. I have been a tantra teacher and sex coach for more than 10 years.
I do somatic therapy that focuses on issues of sexuality and intimacy. Talking about issues is one part, but there comes a time to get naked and try it out 🙂 .
Knowing where the blockage is coming from is one part, the other is to seek pleasure, explore new practices and be able to experiment in a safe, educational yet sensory environment, it does not replace therapy but is often a supplement or separate process of exploration.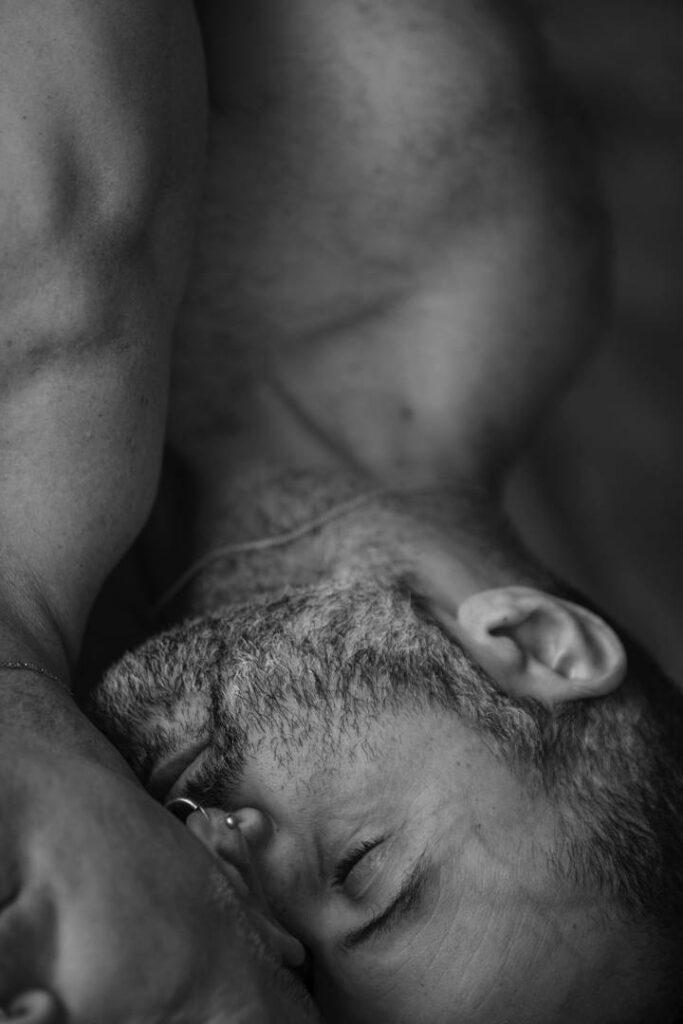 What can be worked on?
By combining my personal journey and the tools I have acquired, I offer a holistic, healing and sensory process. A work from the body, related to themes such as:
– Discovering your sexuality, opening it up.
– Overcoming difficulties in dating, opening up to intimate relationships.
– Working on inner homophobia.
– Overcoming sexual dysfunctions.
– Treatment after surgery – both physical and sexual, how to recover and find your sexuality again – I treat the pelvic floor and prostate area, but not only, many surgeries force us to rethink our relationship with our bodies and our sexuality.
– Awakening the libido.
What are my tools?            
I am a Tantra teacher in Gay Love Spirit, an international network of trainers and healers that creates a safe framework for men to consciously explore the interplay of sexuality and spirituality in their relationship with other men. I offer workshops, trainings and individual sessions in Europe through weekend workshops or longer processes of one or two years. Main topics are sexual blockages, massage, intimacy, relationships between men, body and spirituality. In 2018 I started giving monthly workshops at BES, "The Sensual Man", on massage exchange and personal growth.
Trained as a constellator in Systemic Ritual Constellation work, I have been accompanying Daan Van Kampenhout for several years in his workshops and trainings in systemic ritual, as well as workshops on shamanism. What I like most about this work is that we can see our difficulties and family histories with new eyes and feel them with the body. My rituals are mostly one to one. We work together to embellish and balance old wounds, understand untold stories and connect with our strengths.
In addition, I have trained as an osteopath for the past 7 years, with Cathrine Bachard and at the EMPO School of Organic Psycho-Osteopathy. Osteopathy for me is a bodywork with a global vision of the person, a way to touch the body without losing sight of the mind, the social and the emotional from a mechanical-structural and organic-emotional perspective.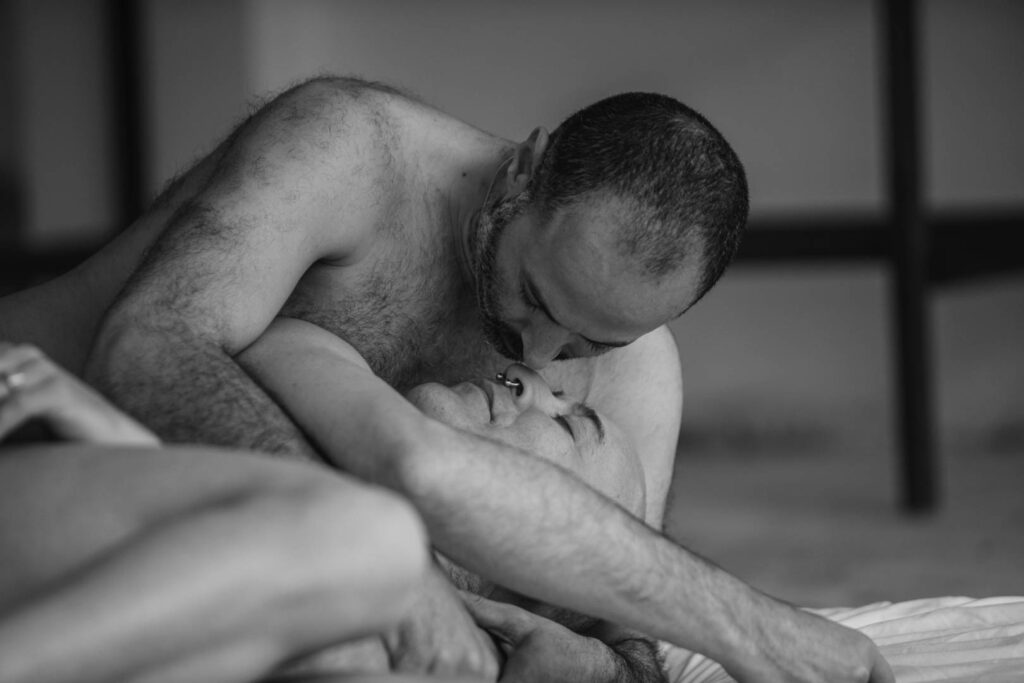 How can I accompany you?
Through osteopathy I can improve and work on mechanical and energetic blockages, sometimes a libido problem can also be treated on the physical level;
With systemic work I offer a space where you can look at your perception, accompany, question, understand, maybe change your point of view, open yourself for forgiveness.
Focusing on the sacredness of intimacy – in my work as a sex coach we will work directly practically with your intimacy, we will share physical contact, we will talk about our bodies, we will practice what we are afraid of but at the same time desire, we will learn to communicate it and through communication with very clear boundaries out of respect we will meet and put it into practice.
We can work in short term modules with a clear goal or in a longer process of personal and sexual self growth.
Online: If you would like to try or experience these workshops contact me. We can also work online if you are far away and set clear and respectful goals.