Dear Brothers and Sisters of our Tribe, i wish you a wonderful Year 2019 full of amazing moments and heart touching encounters and a deep connection with your own essence. May you and all your Friends and Family be healthy and happy in 2019. Aho THORsten
"The first time i saw you i thought you have beautiful balls"

participant to trainer –
My Winter Eros Retreat started with the arrival in Berlin, we only dropped the luggage and went to Schlagernackparty. Hanns said that we HAVE TO SEE THIS and so Thomas, me and some friends went with him. Hundreds of naked gay men and some women singing and dancing to German Hit Music of 70ies and 80ies was an amazing and funny experience. The crowd was very peaceful, i was surprised how much fun i had and how positive and friendly the atmosphere was. I was also impressed how many lyrics i knew from my childhood without really being into this Music. There was a huge Dancefloor and a nice area to have SEX, what else do we need to have fun ? I met several friends that i know from the RADICAL FAERIES and some men that have been in my workshops during the years before. One FAN of this music i met even came from Vienna for this Event. Thank you SchwuZ Team for this unforgettable experience.
The next morning we went out to SPITZMÜHLE at the lake, the place where we organise our Tantra Festival SUMMER EVOLUTION and the SUMMER EROS RETREAT. I love this place in every time of the year.

The lake, the silence, the healthy and delicious Food full of LOVE from Marc, everything was perfect as always for the best possible transition into 2019. We started preparing the place for WINTER EROS RETREAT. I set up the ALTAR and invited all our ANCESTORS and SPIRITS to support our COMMUNITY on the 6 days Journey. The men arrived and soon we celebrated the opening ritual where everybody has a short encounter with each other. I love this ritual of meeting and connecting in a physical way before we connect on the mental level with sharing our intentions, desires and fears about the retreat. Every time i am getting more aware of what we are actually doing and what our work and passion is about. Gay Love Spirit and all our events are a part time community. You come, you dare to be yourself, you are welcome and accepted as you are, you are encouraged to love the others and be loved. You take off your mask and the others take off their mask too. And then the MAGIC happens, we are all beautiful as we are, we are all amazing men and brothers. It happened again this time, i am still surprised and amazed that it always works. Very quick we bonded into a community. We were 25 men altogether. I was not very energised, actually i felt like a BEAR in winter sleep, getting waken up all the time to lead exercises, but i did it in my way and it was good enough. I learned that we were in the DEEPEST YIN of the year and of course this was not my most energetic time. Everything alive was in a deep sleep and so was i. I had to let go of the idea that in WINTER EROS RETREAT i can be as energetic as in SUMMER EROS RETREAT. We were all sleeping and resting a lot and we had a very deep journey together. Hanns was leading wonderful exercises and Thomas played his deeply grounding DADDY MAGIC that gives everybody a safe and connected feeling.
THORsten & Hanns

Thomas

Miguel & THORsten
One of most intense and exciting SESSIONS was the MUMMIFICATION, most men experienced a deep journey into their inner world and a wide opening of the senses.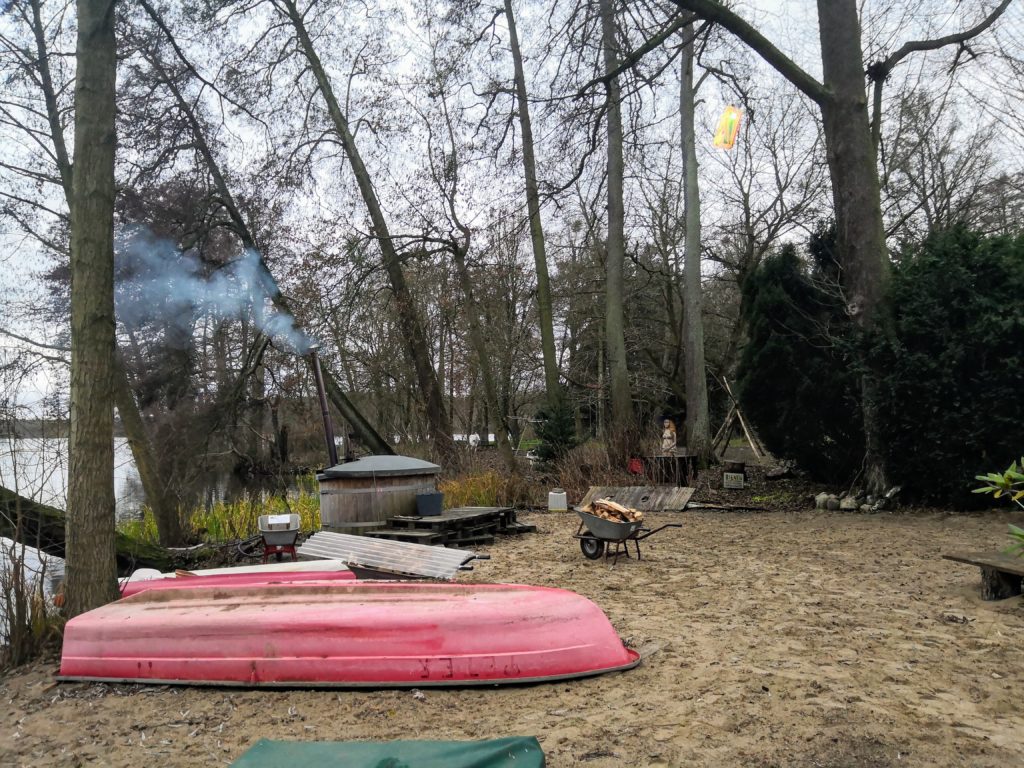 The SAUNA, the HOT TUB and the LAKE did the rest of the work, the NATURE and the SILENCE nourished us and gave us a lot of SPACE to reflect 2018 and prepare for 2019. It was a gentle but profound journey, no drama, only deep community connection. Friendships of summer were deepening, new friendships were formed. When fireworks enlightened the whole planet, we were standing outside around a huge FIRE performing a RITUAL.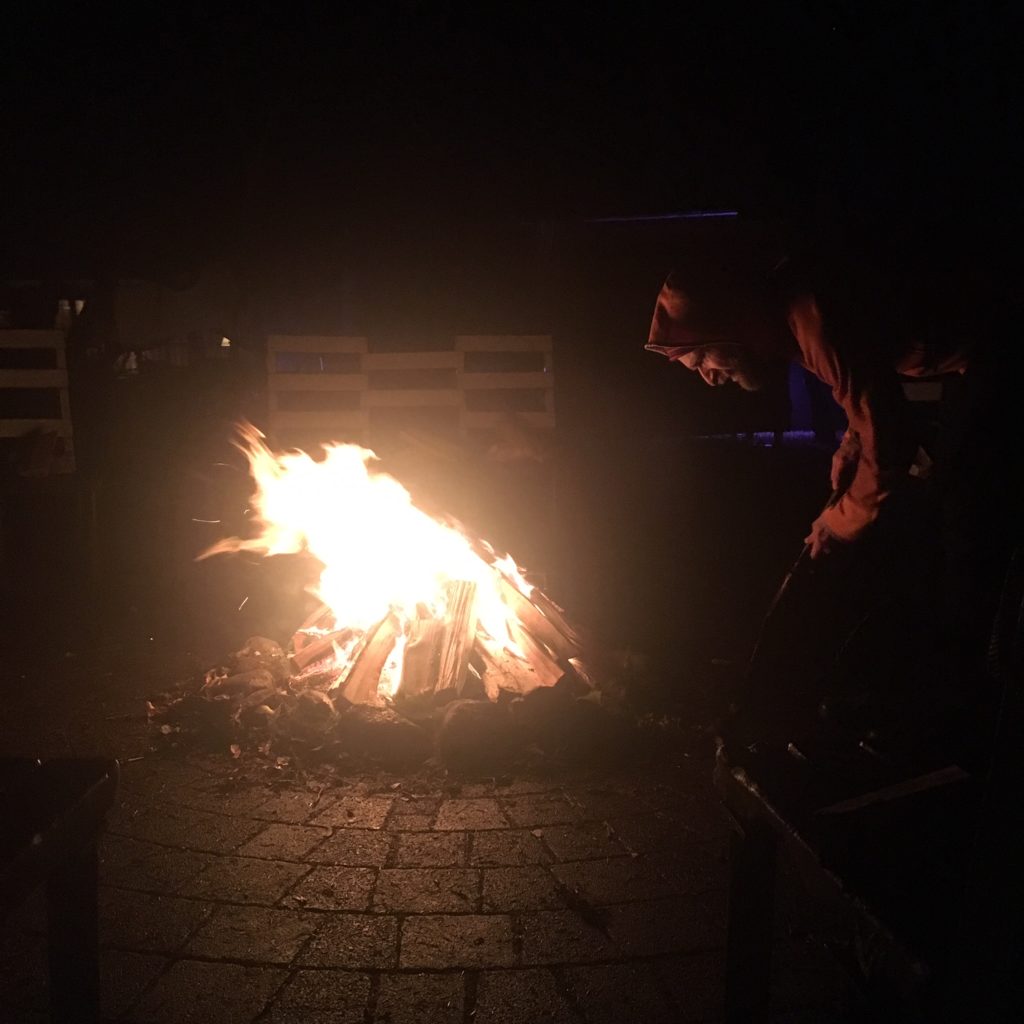 It was one of the most touching moments as i saw everybodys essence very clear, like a diamond that was polished by our intentions and the sacred Space that we created. We burned what we want to let go of and invited the new for 2019.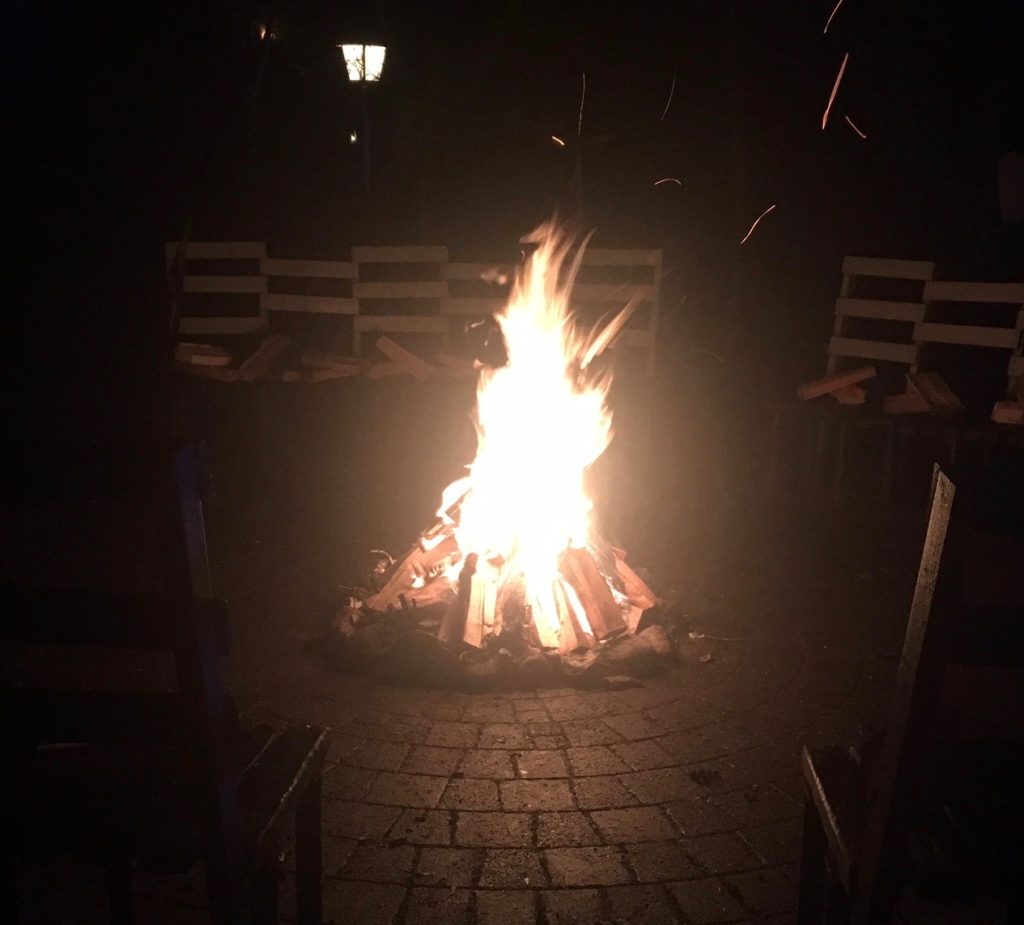 After the ritual we had a PARTY and COSTUMES and CUDDLING and all the things that we LOVE. I Love you brothers and i pray that we will share more and deeper connections in this way in our own GAY LOVE SPIRIT COMMUNITY on our own piece of land.
Aho Mytakue Oyasin / May all beeing be happy THORsten