All new dates for our Tantra evening in Munich are now online:
Each evening starts at 19h and ends at 23h. A small snack and refreshing drinks are included.
The evening will take place in Munich Sendling, centrally reachable via the subway stop Implerstrasse.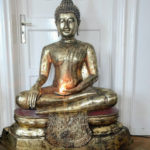 21.09.18 – Tao Kung Fu
05.10.18 – Show your Limits!
02.11.18 – Celebrate your Body!
07.12.18 – Chirstmas Special (lass Dich überraschen!)
I look forward to you all!