Although we just came back from Gran Canaria only one week ago, we're already looking forward to going back to the island in March for Shiva's Temple, where Michael will teach the basics of Thai Massage.
But what is Thai Massage and how can it help you? We prepared a list of the 5 main benefits of this practice to give you an idea.
Thai massage is based on the belief that when energy flow is interrupted you experience tight muscles, become inflexible, have pain and feel stiff. Over time, this will affect your posture, immunity and organ function all of which speed up aging and disease.
Massaging, stretching and rhythmic pressure are all techniques used in Thai massage to move the energy of your body around what are called Sen Lines, the channels through which your energy circulates, to support a balanced flow.
2. Lowers stress & anxiety
Stress can certainly be beneficial, pushing us to do more and better when the situation requires it, but in modern life most of us have it in great excess. Simply committing to receiving a massage, pampering yourself, lying down and letting your body be moved slowly and methodically brings you in the present moment, lowering cortisol levels in your brain while boosting the feel good hormone serotonin effectively dissipating stress and anxiety.
The magic and healing properties of human touch will do the rest, and as your muscles and tissues get warm and relaxed, your mind will follow.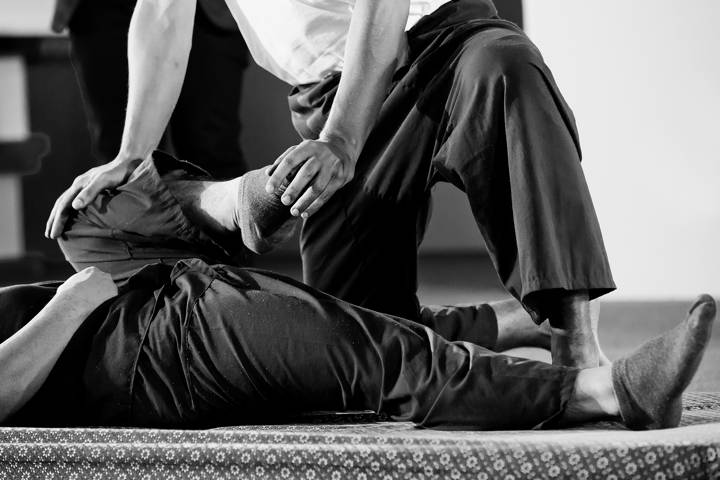 A tension headache is a fairly common phenomenon which can become chronic when not taken care of. A 2015 medical study found out that Thai massage is better than pharmaceutical drugs in treating chronic tension headaches in people. This is probably due to how Thai massage stimulates blood flow, lymph circulation and relaxes the sympathetic nervous system.
Chronic pain can also be relieved through Thai massage. A review of six scientific studies found out that people with chronic pain reported a reduction of 25% to 80% in intensity for up to 15 weeks after the treatment. Participants also observed improvements in disability, perceived muscle tension, flexibility and anxiety.
5. Improves range of motion
Also known as "lazy man's yoga", Thai massage boasts the same physical benefits as the well-known Indian practice. Your therapist will move and stretch your body into passive yoga poses gradually and gently, improving your flexibility and range of motion… without any effort on your side!
This also stimulates the circulation of your joint fluids, reducing friction in the joints, resulting in increased mobility.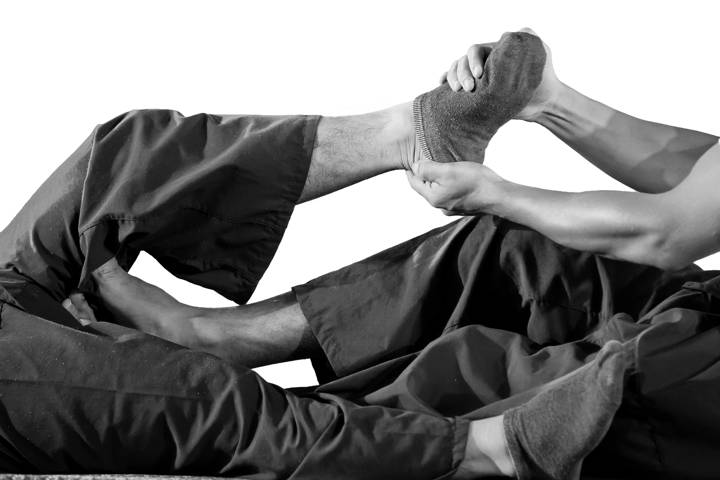 It's safe to say that most of us could benefit from at least a couple of these points, but Shiva's Temple is not just about Thai Massage. You can expect yoga and meditation sessions in the morning, great food and abundant smiles from the Eco Tara staff, erotic play sessions in the evening, and much more.
---
Shiva's Temple will take place from March 12th to March 19th 2021 in the mountains near Maspalomas, Gran Canaria. You can choose to join us for 3 extra days of beach and relaxation after the retreat; more info on this and other topics, and the button to book your place, in the event page.
For any other question feel free to write us at info@gaylovespirit.org.