Summer Evolution Festival is right around the corner, and so is its older brother, Summer Eros Community!
Eros is a 6 day event right after the main festival, with a more freestyle soul and adventurous program.
The first days we follow a regular daily routine, consisting of yoga, body and energy work, lots of touch on all levels. We exchange our perceptions, feelings, needs and thoughts in our structure of small groups within the community. This creates a beautiful, supportive and binding bond between us, characterized by honesty and respect. It allows us, in the following days to go more with the flow besides the firmly structured group offers – touch, gatherings by the fire, walks in nature or simply chilling by the lake and swimming are generous offers that will bring you a harmonious summer week.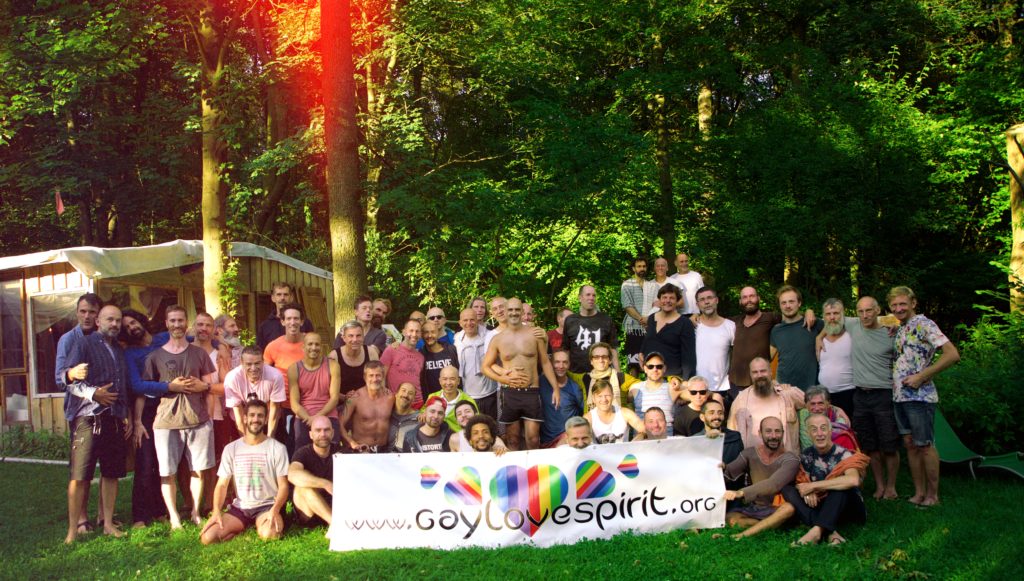 Since it is a longer event, it is a beautiful opportunity to establish intense connections with the other men present, to bring outside of the festival setting and to set a new path for more sensuality and spirituality in your daily life.
Especially if you are joining Summer Evolution as well, as many men do, this will be a chance to expand on the knowledge and the relationships started in the days before.
It is a guided process to tighten the community and go deeper with your intentions, all of this while being personally supervised with care and experience by our trainers: Thorsten, Moxe, Txema and Thomas.
---
Head on to the event page to book your ticket, or write us an email at info@gaylovespirit.org for any further questions.