With this year's festival just days away, we are happy to announce a special performance for friday night by Jeremy Wade, who will bring to Spitzmühle one of his drag alter egos, Puddles the Pelican for a night of tought provoking fun. Here's what we can expect:
Lost at Sea with Puddles The Pelican
In Jeremy Wade's latest multi episodic solo called "The Clearing" a death occurs on stage, in the wake of this incomprehensible loss a broken fem bird of a figure emerges, a healer sister archetype who speaks, sings and squawks of a difficult kind of hope for the complicated now. Puddles the Pelican weaves humor, hope, mourning and great beauty with her fragile voice. Wade devised a broken scrappy bird drag queen named Puddles the Pelican who is the victim of the Deep Horizon Oil Spill, one of the most devastating man-made environmental tragedies the planet has ever experienced. Rescued by a cruise ship sailing on a toxic sea at the end of time, she performs in a Cabaret on Minus Level 9 night after night to tacky cruise ship guests, Puddles tells stories to keep the guests awake. She squawks, cries, moans and sings her heart out night after night in reverence of all that is lost. She finds the light in the darkest hour with her deeply tragic sense of humor.  "Once a glorious pelican covered in oil, who's got a match?" she says as she chokes on bits of tar with clumps of hair falling while she works towards impossible repair with every last breath.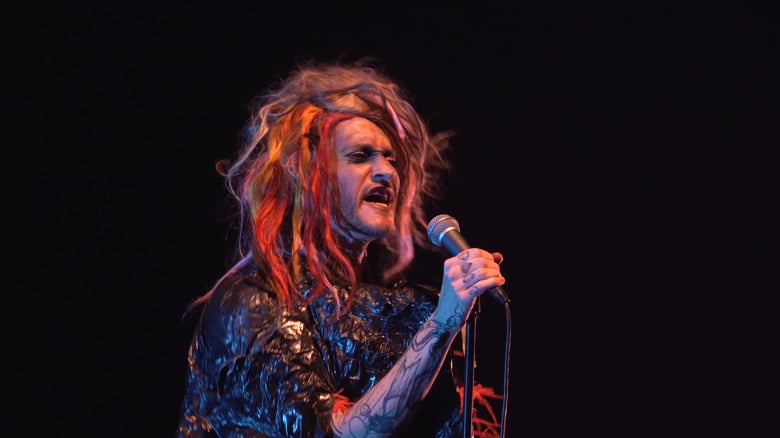 And in the words of Peaches:
So many times, artists try to crossover art practices to challenge themselves or because they want to express themselves in a different light. This is tricky and although I encourage this, sometimes it just doesn't work. Not the case with Jeremy Wade's Puddles incarnation. Through his body awareness practice Jeremy has managed to create an engaging and disturbing desperate singing night club act that fills you with emotions, lifts you with humor and then tears you down in a matter of seconds. His vocal fragility and delivery are masterful. Book him!
Sounds like a lot of squawking and singing and fun to us!
---
To book your ticket for the festival, head on to the official website or if you have any doubts, feel free to shoot us an email at info@gaylovespirit.org.