This is a small part of my personal Gayromeo story. After some years of Gaydar experience I registered on September 17th 2003 in the blue pages. It is now 16 years and almost 3 months.
55.172 times I have logged in since then. Wow. How many meetings have I had with the gay dating machine since then?
I can only roughly estimate it. When I still lived in Cologne I had some weeks with each day a date. Many weeks with 4-6 dates. Small phases of sex addiction alternated with relatively "normal" phases. 15 years later I had deactivated the profile for a few months, otherwise I chatted every day, every week and got to know men. Lately less frequently, now quality is much more important than quantity.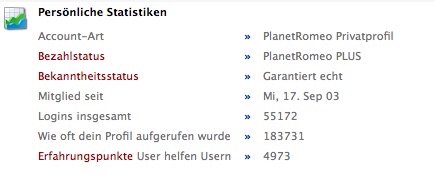 Since the beginning, of course I have developed small sex relationships with some men. If I take these pleasant repetitions into account, I come to just over 2,600 meetings. I think that's a quite remarkable number.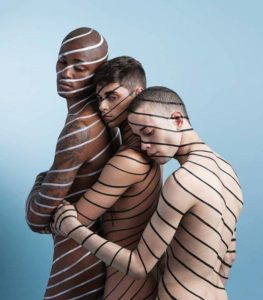 Thank you for two Long-Term-Relationships
In 2004 I got to know "voltage tester", that was his profile at that time. I lived in Cologne, he in Berlin. He clicked on my profile every day for many weeks, and at some point we got into conversation… We've been together for 15 years now. We fucked a lot in our open relationship – two by two, three by three, four by four, with different and the same partners, and at some point everyone fucks as well as they can. The bond of love connects us.
I met L. in 2014. The hot young Spaniard. First I accompanied him through his coming out, now he is the man of my dreams.
Together that makes 20 years of happy relationships.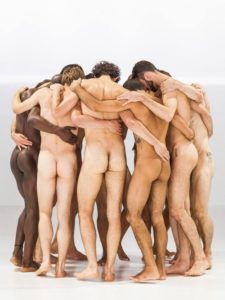 Thank you for improving International Relations ☺
It is a wonderful experience to get to know sexy men from Germany, Austria, Switzerland, the Netherlands, Denmark, Sweden, Finland, Estonia, Lithuania, Belgium, France, Spain, Portugal, Italy, Greece, Great Britain, Ireland, Iceland, Poland, Belarus, Ukraine, Bulgaria, Romania, Croatia, Serbia, Russia, Turkey, Syria, Georgia, Armenia, Israel/Palestine, Lebanon, Egypt, Jordan, Dubai, Kuwait, Iran, Iraq, India, Mauritius, Australia, New Zealand, Hong Kong, China, USA, Mexico, Colombia, Venezuela, Brazil, Chile, Ecuador, Bolivia, Peru, Cuba, Honduras, Morocco, Algeria and Kenya. Not forgetting Malta, Cyprus and San Marino☺
Many dates were all about sex. Sometimes group sex, SM, massages, and of course Tantra. But in other meetings dinner was added, common activities, bathing at the lake, beach, jogging,…
Sometimes it developed into friendships and working relationships.
Making Dates during holidays and business trips I could sometimes immerse myself in the local life and get to know the living conditions. Then I got to know friends, lovers, parents and grandparents. Travelling as a gay man and having dates with the locals allows completely different views than when I was only travelling as a photographing tourist.
Thank you for a clear health policy!
Gayromeo has always followed a clear line in the communication of sexual preferences as well as in health policy through the possible presets in the profiles. This clarity in communication has also helped me to review and communicate my own ideas and beliefs. Ultimately, it also protected me well because I acted consciously and was able to reflect when I took risks.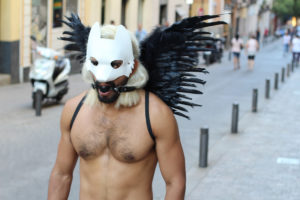 Unpleasant experiences
The acclimatisation phase in online dating was a bit exhausting. Of course, it creates frustration when dating partners are unreliable, don't show up, cancel shortly before, or just fall silent after a long chat. Anyone who's doing online dating can sing their own song about it.
On the other hand, the application can also trigger an online addiction, serving as a universal pastime when I felt lonely or bored. Everyone has to learn how to use it sensibly…
Of course there were many mucous membrane contacts during the numerous meetings. Bacteria, viruses and other roommates were transmitted unintentionally. Often I was informed by the sex partners about Gonorrhoea, Chlamydia, Syphilis. I also had to inform my partners about these unpleasant phenomena, sometimes I had to add crabs and scabies. Cheers!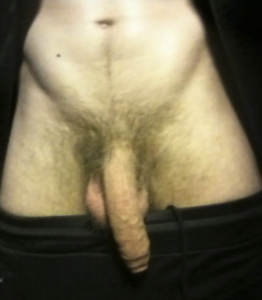 Sex and Drugs and Rock n Roll
I could write some more chapters about sex and drugs. Drugs can expand consciousness, they can inspire and show people new paths… I have made my own experiences in this field and these have mostly been good. Or insightful.
The other side of the coin is that some dates have taken me to the limits of the human abyss. Gayromeo has generously expanded my experience here…
If the men are first dependent on white powder (cocaine), rim cleaner (GHB), Mephisto (Mephedron) or inject themselves Tina (Mephaphetamin, Crystal Meth), then the characters change. The good behaviour is then a thing of the past. Often the men become hyper-neurotic egomaniacs. In interpersonal relationships as well as in sexual encounters. That's why I shy away from encounters with sex drug junkies.
Broadening horizons …
Some sexual encounters can be extended to encounters on many levels. I got to know masseurs with whom I could exchange massages. Musicians whom I was allowed to listen to. Artists who showed me their exhibitions. Photographers who photographed me (and then showed the pictures in their exhibitions). Escorts who wanted to see me again after work, cooks who invited me to dinner…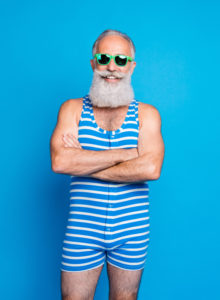 Adieu, old blue pages, welcome Planetromeo…
I am a creature of habit, and many internet routines from Gayromeo have now become obsolete. Whether I will use the new virtual environment with the same enthusiasm remains to be seen. I would like to thank the creators of Gayromeo/Planetromeo and wish the users the same good experiences as I was allowed to make them. I am happy to pass on everything I have learned in our retreats, sexperience and all related workshops.