One of the two trainers tells a bit more about the newest workshop, the day after..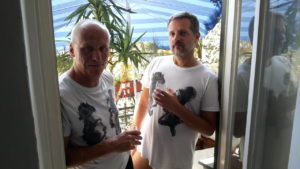 Hanns: It was pure magic: how fast the group grew into a community in just two days. At first you think OMG, how does it work with all this new people, but once the workshop starts, you go in flow.
The workshop is a good mix of all our experience and knowledge: this time Thorsten did a sound meditation and it was so cool that the participatns wanted another more.
My two big contributions are Tao Kung Fu and tantric cooking. The Tao Kung Fu is really very intense, especially when the people are new to that sort of exercise. It is really pushing up the whole energy, even better supported by my drum.
As for the cooking, we had a great time, even made apfelstrudel with our two Austrian participants. As it's a new workshop, we let ourselves be inspired by the previous workshops at my place in Munich. We took those experiences to create something really new.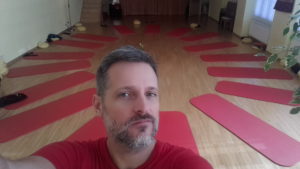 The next We LOVE Tantra will be in Vienna. I asked for feedback from the participants to even make it better. In Vienna we can do a lot more dynamic energetic stuff with loud music, dance and bodywork, jumping around and screaming. Those things I can't do in my private flat with the wooden old floor and neighbors :). Like 5 rhythm meditation and heavy drumming to push the sexual energy even more. I'm looking forward to Vienna!