The Autumn Equinox is just a few days away and here in Berlin we have been feeling the change of season approaching already since last week. The first couple of months are always quite lovely, enjoying the changing colours, the cosiness of being indoors with a blanket and a warm tea in sweet company, slowing down our rhythm. After a while though, things can get a bit too dark and depressing and you start dreaming of a getaway holiday…
And Zephyr's Garden is just perfect for that!
We will spend a wonderful week in Gran Canaria, learning the basics of erotic massage (and more) in lovely company under the bright sun. We don't want to give away too much about the workshop right now – stay tuned to know more in the coming weeks if you're curious about that. Just know that your body will be flooded with all the necessary kinds of vitamins and minerals to give you the best mood to face the winter darkness head on.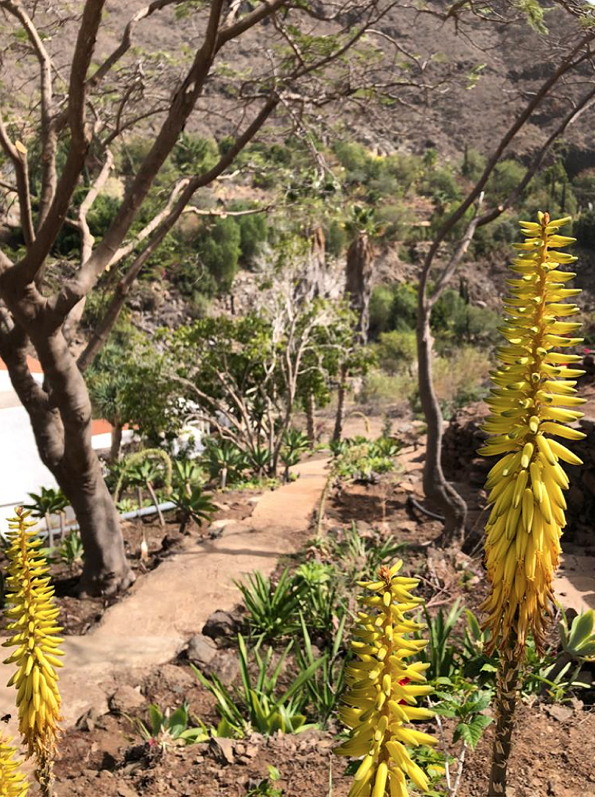 This year we will move venue, as our beloved Eco Tara Retreat Center is currently hosting refugees from North Africa. The new place is called AYA House and is run by Peter, a gay yoga teacher from Ireland. It is surrounded by the usual rocky landscape with patches of green and beautiful colored flowers here and there. The rooms are very nice and we have a big 100sqm group room, where we can freely move around and be protected from the sun in the warmest hours. 
We'll let you judge how you like it by the pictures, but we are already looking forward to discover this new place with all of you!
Zephyr's Garden will take place from the 20th to the 25th November in Gran Canaria, Spain. Possibility of staying 3 days longer after the workshop to enjoy the beach and the Maspalomas life with the rest of the group. More infos and the link to book your place here in the event page.
And as always, don't hesitate to write at info@gaylovespirit.org for any further questions.