Thorsten and Rodrigo are just starting the fourth Zephyrs Garden Retreat on Gran Canaria with Miguel and Martin as assistants. We started 2019 at the picturesque retreat centre Eco Tara in the mountains of Fataga. There we were lovingly cared for by very good cooks – we are still in very good contact with them today. Due to the Covid crisis, Eco Tara remained closed for some time and then turned into a refugee shelter. Since 2021 we have been in Aya House in Ayaguares, which is directly opposite Monte Christo, where we started our Gran Canaria activities many years ago. In 2021 we flew in a cook from Eco Tara in Barcelona, this year Saif from Vienna is catering for us with a large collection of healthy tasty dishes. 
Thorsten and Rodrigo will offer a very sensual programme in this beautiful place for the men – a week of erotic holiday at a still quite summery 26 degrees.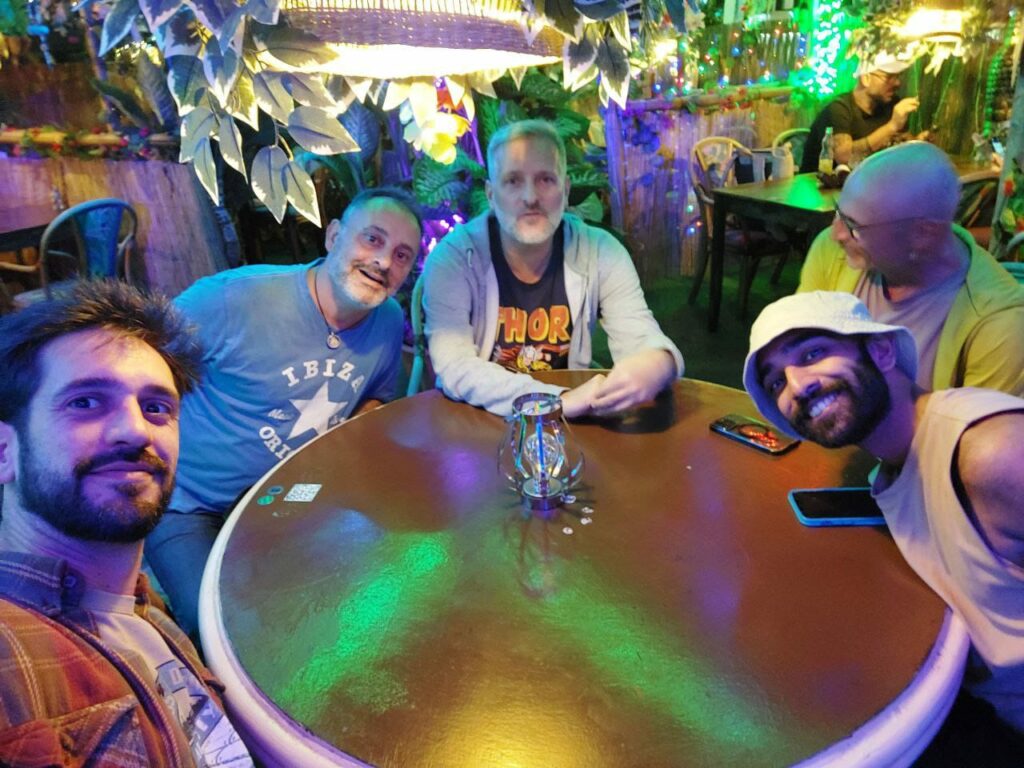 This year we are fully booked. If you fancy Zephyr's Garden – you can already book the date in November 2023! Follow this link to know more and book or write us an email at info@gaylovespirit.org if you have any questions.